Alexander Denisenko's
photographs of Lviv
(------ Synagogues and other Jewish Sites -------)

Hassidic Synagogue, Lviv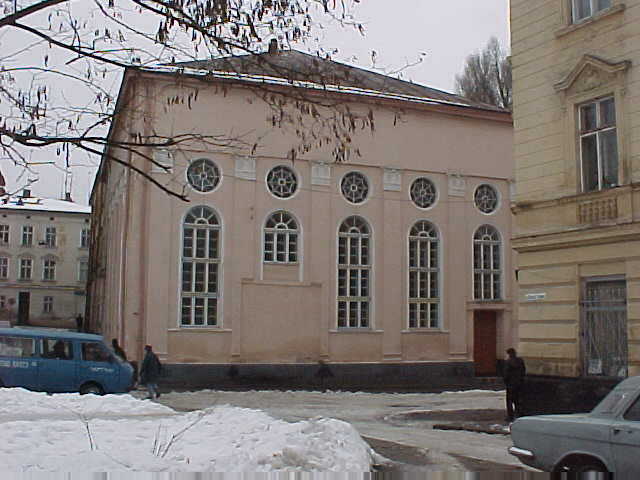 The old Hassidic Synagogue at Vuhilna street.

It was the centre of the social life of the local community with
its Jashiva (school) and mikva (place for ritual washing). Now
the building houses the local society of Jewish culture named
after Sholom Aleichem.

During the Natzi occupation the temple was used as a horse
stable, and during the Soviet period it was a gymnasium.
---

To contact Alexander, who took the photographs,

---
Photographs © Alexander Denisenko, 1998, 1999.